Parking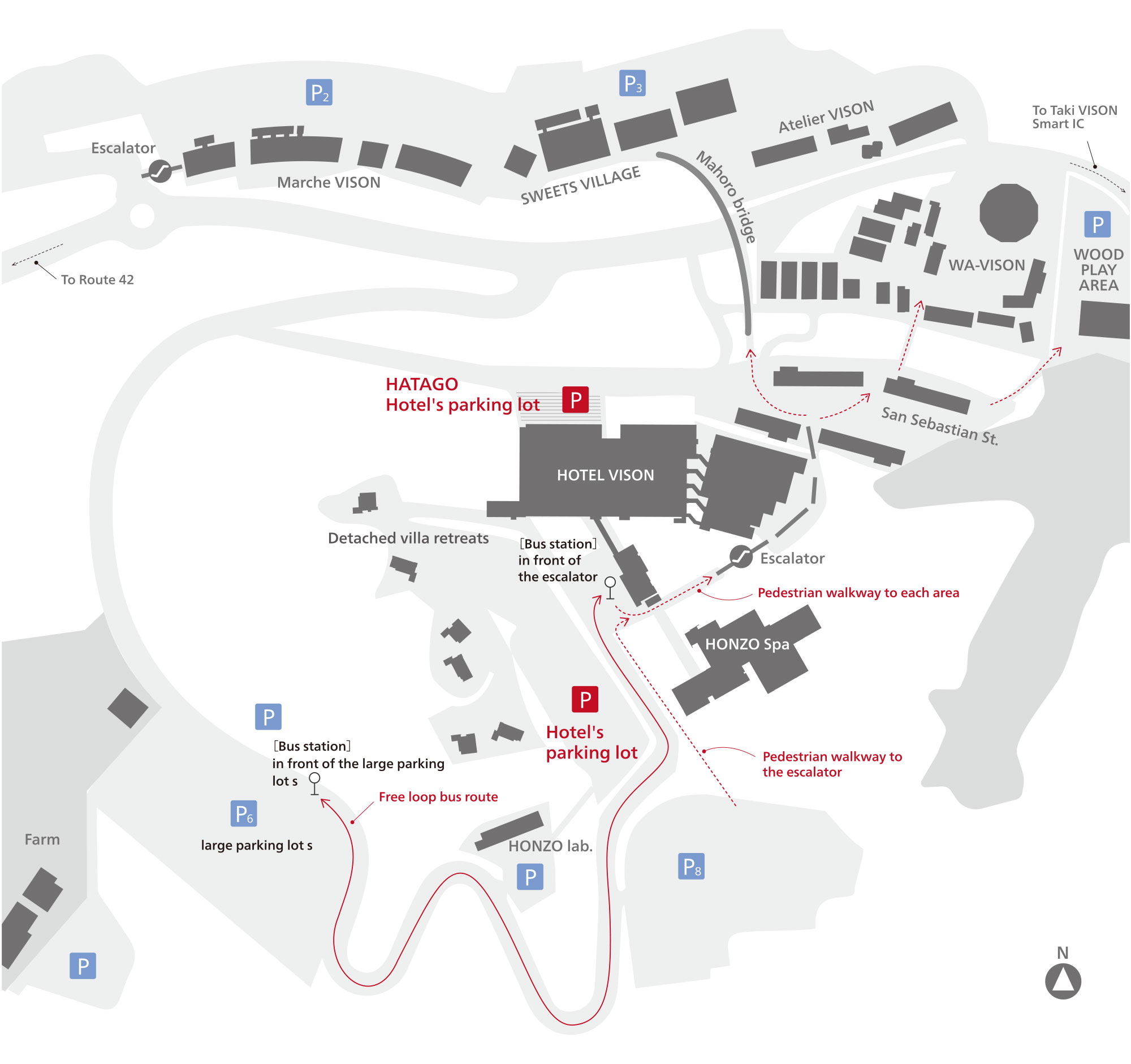 Using the parking area
On-site parking is available for a fee.
All license plates are photographed when entering and exiting the facility.
Parking fee
All day

200 yen / 60 minutes
*There is no parking fee for motorcycles.
Service fees
3 hours free with a purchase of 2,000 yen or more
6 hours free with a purchase of 3,000 yen or more
*2 hours free when visiting HONZO Spa
*1 hour free with any purchase when visiting cafés (for Sarutahiko Coffee, HAPPA STAND, cafe Tomiyama)
*Free of charge for hotel guests
Parking Payment method
Payment Machines are located at 18 locations throughout the facility.
Please enter your 4-digit license plate number at a nearby payment machine when leaving.
For hotel guests
If you are staying at HOTEL VISON or HATAGO VISON, please use their respective parking areas.
Shuttle Bus
A free shuttle bus is available from the facility's large parking lot during operating hours.
Free shuttle bus and pedestrian routes in various areas
Take the free shuttle bus from the "Daichushajo-mae" stop to the "Escalator-mae" stop.
From the Escalator-mae stop, go down the escalator toward San Sebastián St., WA-VISON, and the WOOD PLAY areas.
Cross Mahoro Bridge and you can continue walking to the Marché VISON, SWEETS VILLAGE, and Atelier VISON areas.