Stay at VISON
VISON HOTELS provides a place to connect body and soul with the natural environment. Inspired by the study and practice of traditional herbal medicine, we operate along with a concept of "play in the open, learn in the open."
Since ancient times, people have used their innate human understanding to its fullest extent, gathering what they need from the surrounding environment. These finely honed sensibilities come from the practice of a dialogue between the body and its natural surroundings, where the various benefits are finally understood when experienced for oneself.
Often lost in modern times, we hope our guests will be able regain such keen sensibilities through the variety of hand-on workshops we offer. We trust our efforts will help you experience the relationship between people and the surrounding mountains, and that you'll enjoy your stay at VISON, in harmony with nature.
Accommodation
We offer three types of accommodation: a hotel with terrace views, villas that offer the luxury of private open-air baths, and simple hatago lodging for active guests seeking a casual stay. -Guest rooms look out on the mountains and the clear morning air, beautiful sunsets, and the starry night sky.
Feeling the flow of time and the changing seasons, a stay is an opportunity to settle mind and body, enliven the senses, and return to our true selves.
HOTEL VISON
HOTEL VISON (Hotel Rooms)
Outdoor terraces to immerse yourself in Taki's natural surroundings
Some of the guest rooms at HOTEL VISON offer private terraces as large as the rooms themselves to let you revel in the richness of Taki's natural surroundings. It's the perfect location for reading, dinner, or drinks.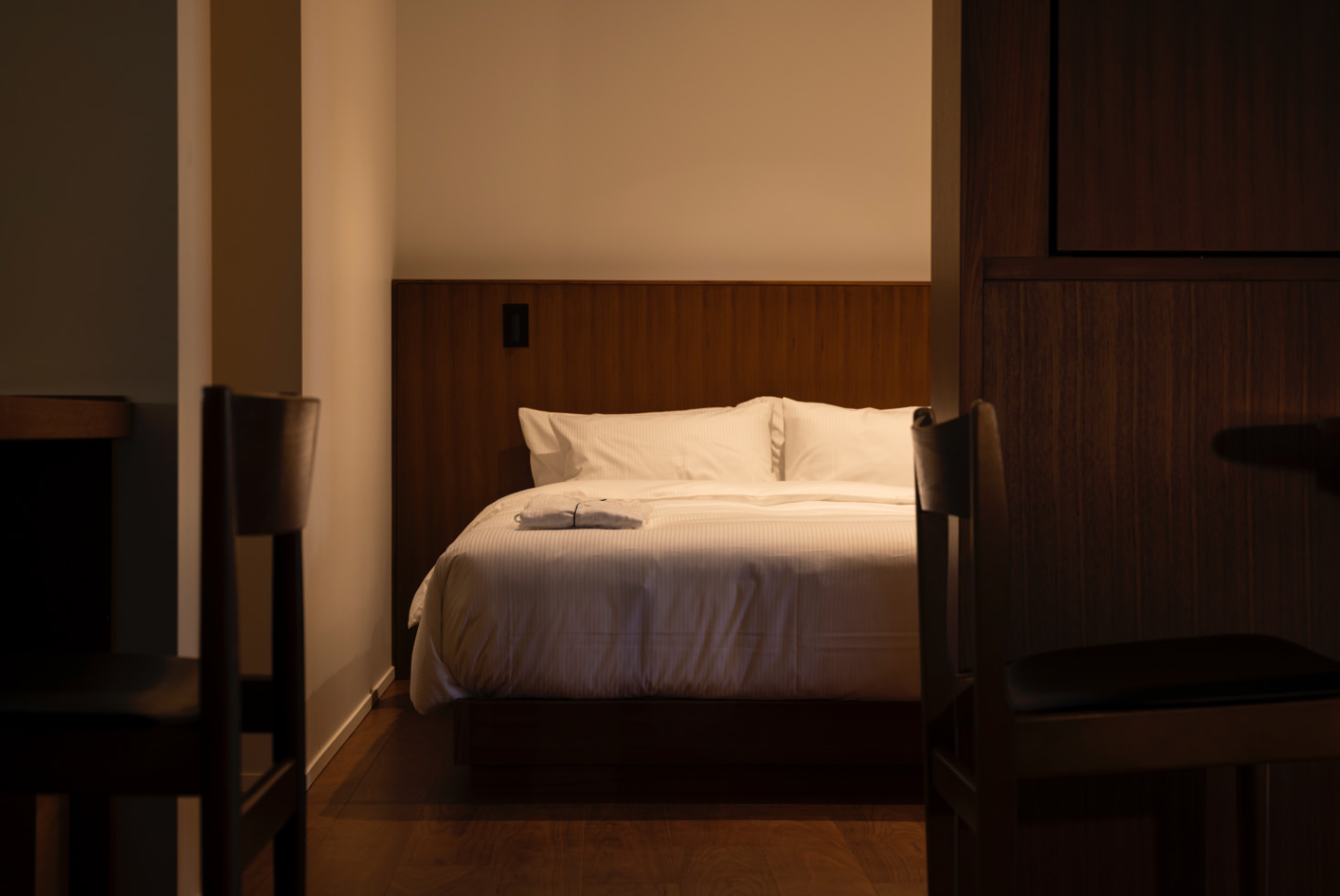 VILLA
HOTEL VISON (Private Villas)
Detached villa retreats
Luxury villa stays offer the healthy and lavish living of your dreams. You'll enjoy a high-end stay in a modern Japanese atmosphere where every unit has an open-air bath and an outdoor sitting area with a view of Taki's natural beauty.
Your dog can stay too at our Dog Villa, with facilities to clean up your pet at the entrance and in the yard. The room has ample amenities including a kennel, toilet sheets, and deodorizing spray.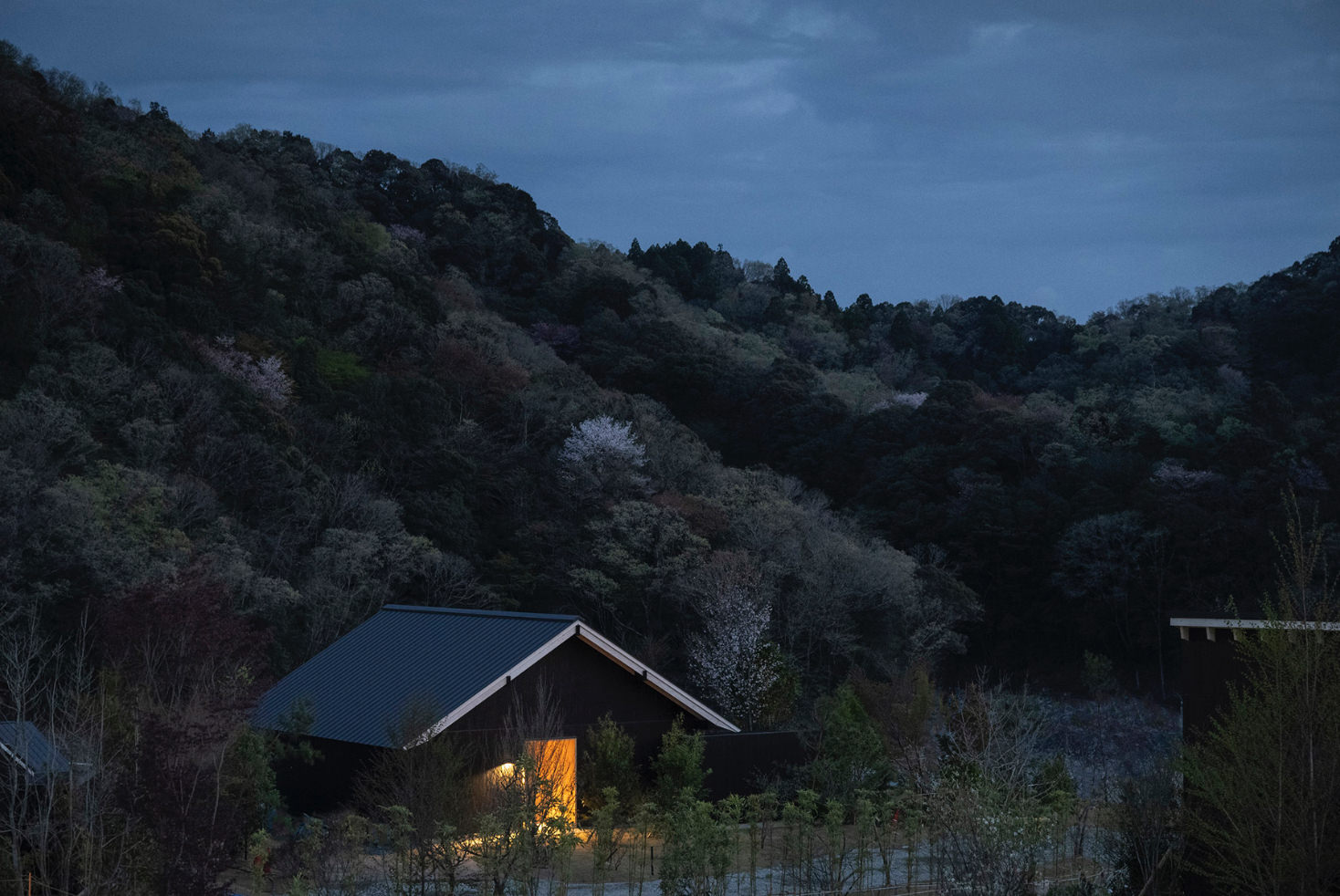 HATAGO
HATAGO VISON
Experience traditional Japanese elegance
Our hatago inn was built using the traditional Japanese timber framework method that utilizes a combination of columns and beams. Great care has been taken in designing the details, right down to the windows, so that people from all over the world can experience the elegance of Japan. The hatago inn consists of four buildings. In the guest rooms you can experience the refined atmosphere designed by the first floor tenants. It's an accessible way for families and groups to have an experience beyond the day-to-day.
01
Select Interior Decor
D&DEPARTMENT PROJECT
02
Coordinated Interior Decor
Kuruminoki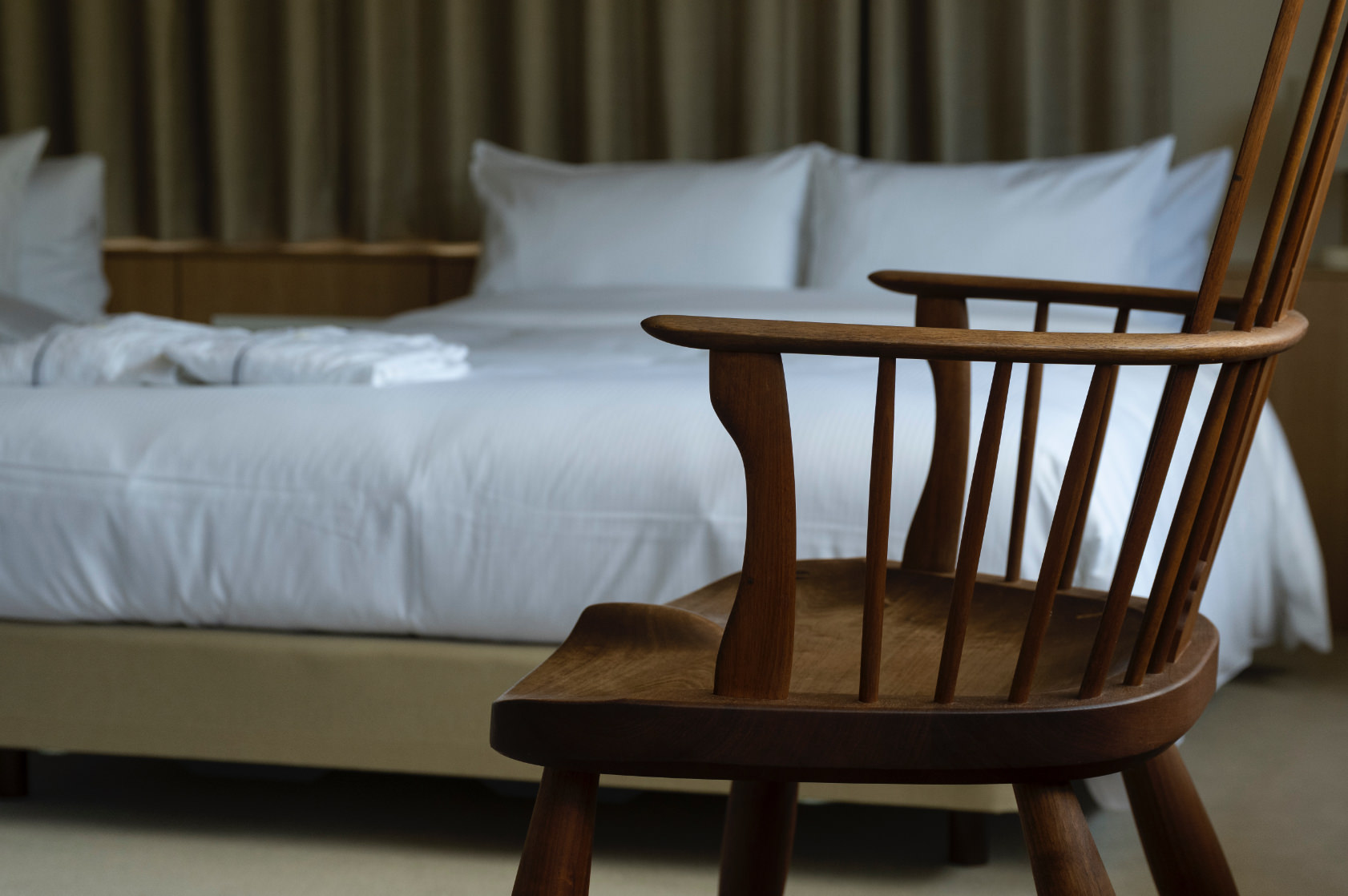 03
minä perhonen room
by vison direction
04
Stylized Interior Decor
Landscape Products
Experience Traditional Herbal Medicine, Wood Play, and Food Culture
At VISON, guests greatly look forward to our experiences related to traditional herbal medicine and food culture.
Honzo is the traditional idea of ​​tuning the body and mind through the natural world's medicinal herbs and minerals. Here you can refresh mind and body by taking an herbal bath at the facility's HONZO Spa, or sip original Japanese herbal tea prepared by a phytotherapist at the HONZO lab.
Visitors can also experience "Wood Play," which helps develop a generous spirit and rich sensibilities through interaction with wood and participating in forest-based activities.
Guests will find a variety of food on offer not only at the hotel restaurants, but also at the Marché with its abundance of food products from Mie Prefecture; at the Japanese food area, where you can get in touch with Japan's traditional washoku food culture; at authentic Spanish bars on San Sebastián Street, where the hatago inn is located; and at the farm area's on-site restaurant. You'll be able to have a variety of culinary experiences during your stay that you'll only find at VISON.
Sightseeing
VISON is located in central Mie Prefecture, with easy access to Ise Jingu Shrine and the Kumano Kodo, a World Heritage Site. With the expansion of the Kisei Expressway, the Seiwa-Taki Junction has become a transportation hub in Mie Prefecture. You can use the area as a base for a variety of itineraries, including trips to places that have until now been difficult to visit due to poor accessibility. You'll have a great time at VISON and exploring the surrounding area with your own plan.